Big spike in contributions ahead of super changes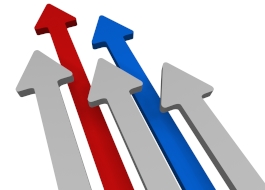 The wealth management arm of a major bank has experienced a significant surge in voluntary contributions to superannuation ahead of the changes which come into effect this year. 
Colonial First State has witnessed an increase in superannuation contributions in the last two months of 2016.
Already have an account? Sign in below:
Voluntary contributions to FirstChoice Super in November 2016 were up 25 per cent on contributions made in October 2016.
Looking at November and December together, contributions rose more than 35 per cent on the prior two months of September and October.
Colonial First State says the surge suggests investors are moving early to boost their superannuation ahead of new reforms that will take effect in July.
Changes to the non-concessional contributions rules include a reduced annual non-concessional contribution cap for people with a total super balance of less than $1.6 million from $180,000 to $100,000.
Those with total superannuation balances of $1.6 million or more on 30 June 2017 will no longer be able to make non-concessional contributions in the 2017–18 financial year.
The rise in voluntary contributions coincided with the passing of the federal government's super reforms into legislation, according to Colonial First State's general manager of product and investments, Peter Chun.
"These are the largest changes to Australia's super system in almost a decade and this spike in voluntary contributions reflects not only more confidence in the system, but a sentiment to act early and take advantage of this window before the new rules take effect," Mr Chun said.
"We expect to see further increases in contributions as the June 2017 deadline approaches."
The next several months will be particularly important for those approaching retirement and for people who have taken time out of the workforce, according to Mr Chun.
"The reduction in non-concessional contribution caps will have a major impact, making this next period an extremely valuable opportunity for people to increase their super before the June cut-off."