SMSFs 'heavily underweight' on defensive assets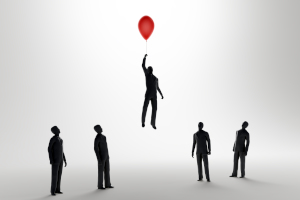 Recent volatility, particularly following a Trump victory in the US elections, has seen markets respond wildly, with one economist warning that the current asset allocation of SMSFs could place some clients at risk.
ABC Bullion chief economist Jordan Bullion says currently SMSF portfolios are ill-equipped to handle market volatility.
Already have an account? Sign in below:
"For a trustee, or those nearing retirement, the key is to have broad asset diversification. If you were to look at most SMSFs portfolios, trustees are heavily underweight on fixed income securities like bonds," Mr Bullion told SMSF Adviser.
"I think if you look at defensive assets like precious and bonds, the average SMSF trustee would have comfortably less than 5 per cent of their portfolio in those assets and I think most would benefit from allocating some of their capital or moving more of their portfolio into those places."
Long seen as a haven during volatile periods, the price of gold recently saw huge fluctuation in the lead-up the US election, as investors were left guessing at the outcome.
"Leading into the election, gold prices strengthened as the odds of Trump winning increased, then two or three days before when the polls swung back to Hillary and gold eased back which was very much expected. Then in the immediate aftermath of the Trump victory, we actually saw a very substantial rally in gold which moved up above 1,300 USD per ounce," Mr Bullion said.
"The surprising part is the fact that almost immediately after his acceptance speech, we saw this very sharp reversal. Gold started to sell off, equity markets started surging, bond yields started increasing enormously, inflation expectations dramatically increased as well ... the volatility was certainly not contained to the precious metal market."
Starting this year at around US$1,060 per ounce, the price of gold has moved wildly, particularly around global market events such as June's Brexit and last week's US elections.
With the Italian referendum and Austrian elections next month, followed by several European elections next year, Mr Eliseo said this volatility is likely to stay.
"I think the reason gold in particular has come under increased pressure is because the Trump victory has raised serious question marks over what's going to happen in the upcoming elections all across Europe," he said.
"The key for trustees is having a robust portfolio that is appropriately conditioned to protect their wealth from any kind of outcome whether it's an increase in inflation, or stock market volatility."