Licensing storm brewing ahead of super changes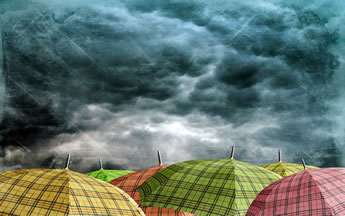 With significant hold-ups at ASIC and "obvious" issues surfacing with the licensing options accountants have chosen, one licensing consultant believes the passage of the new super legislation will create headaches in the SMSF advice space.
As reported earlier this month, ASIC has sent letters to accountants with outstanding licensing applications advising it will make contact "in due course". Licensing for Accountants chief executive Kath Bowler interpreted this as "don't call us, we'll call you."
Already have an account? Sign in below:
It is anticipated that hundreds of accountants may not be licensed to give SMSF advice before the new superannuation legislation is locked in, which is when Ms Bowler believes "the real issues" for accountants will set in.
Aside from the obvious lack of licensing provisions for those accountants looking to advise on the new legislation, newly licensed accountants will also be faced with the hurdles their industry counterparts are now starting to experience.
Significantly, Ms Bowler believes many accountants will find that they're not comfortable with their chosen licensing route once they begin operation.
"I have often predicted that the home accountants end up in on the first of July, for lots of them won't be the right home longer term," he said.
"People are thinking the limited licence is one thing and it's not. And they're thinking the authorised representative option is one thing and it's not. And everybody is still building and developing things that accountants need. Some will get it right, some won't.
"For the authorised representative option, they're trying to turn accountants into something they don't want to be. For the limited licence option, the compliance obligations [and] the initial set up is perhaps greater than thought."
A lot of accountants are also finding it confronting that they can't simply "do what they always did", Ms Bowler added.
"It's becoming quite obvious how different the advice is going to look to what they currently do. They have to dig a bit deeper than they realise to meet all the best interests duty requirements that they might not have had to in the past," Ms Bowler told SMSF Adviser.
"We're struggling trying to help them strike the balance between when to just give simple pieces of advice and not go over the top with SOAs, versus providing a lot more in depth advice to your clients and how to do that."