Prominent SMSF firm announces merger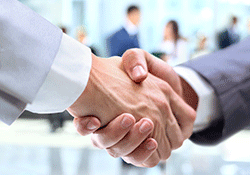 One well-known SMSF advice firm today announced it will merge operations with another wealth advisory business.
Evans and Partners and Dixon Advisory said, in a joint statement, they have entered into a heads of agreement to merge their two entities and create one firm, to be known as Evans Dixon.
As part of the deal, the businesses – which include Evans and Partners, Dixon Advisory and Walsh & Company – will retain their identities under the new group.
Evans Dixon will be a "significant Australian investment and wealth management business with enhanced capability and broad client offerings across asset management, corporate advisory, institutional equities and debt, private wealth management and self-managed superannuation," the statement said.
Evans and Partners executive chair, David Evans said the merger will two powerful wealth management brands working together to deliver global facing, innovative and client-focused advisory services. He said Evans Dixon will have its headquarters in Australia.
"Evans Dixon will be a pre-eminent financial services company with a broadened offering, expanded funds management operation, and a consolidation of the presence of our brands in Australia and also in the United States," chief executive of Dixon Advisory USA, Alan Dixon, said.
Mr Evans added, "While we have seen various wealth management businesses vacate the field in recent times, we believe that there is a great opportunity to deliver a broader range of services particularly to our private wealth clients.
"The combination of the companies will also provide scale, consolidating our market positions and investment in the institutional and capital markets services that we offer."
The combination of the two groups will have offices in Melbourne, Sydney, Canberra, Brisbane and New York with more than 600 staff servicing over 8,000 clients, and representing in excess of $20 billion in capital.
Formal completion of the merger will occur at the end of November.