SMSF software provider continues fintech moves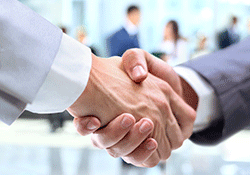 One of the major SMSF software providers has announced a new partnership with a fintech player in the managed account and portfolio services space.
Class says it will team up with MA Operator, a fintech service provider that provides managed account and direct client portfolio services for intermediaries.
Class users will now be able to use MA Operator to instantly automate client data entry and synchronise transactions.
Class chief executive Kevin Bungard welcomed the partnership, saying it will reduce operating and administration costs.
"MA Operator has the goal of bringing a whole new level of efficiency to the managed account industry by automating the complete workflow for financial advisers. We're excited to be working with MA Operator to assist our users with increasing profitability and delivering better client service," Mr Bungard said.
MA Operator co-founder Shannon Bernasconi said the firm provides rebalancing, analytics and automated ROA, enabling advisers to deliver sophisticated advice.
"As well as removing inefficiencies in the industry, we want to give advisers more power to construct portfolios that will demonstrate real value to their clients. Our partnership with Class, a leader in innovative administration software solutions, supports this ambition," she said.