Topdocs launches new service for TFN applications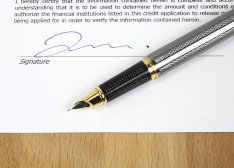 Following the launch of its automation service for the application of ABNs and TFNs for SMSFs, documentation provider Topdocs has extended the service to companies and trusts.
Topdocs director Michael Spakman said every time a new SMSF, company or trust is required to register with the ATO, someone has to manually enter this information online, which can be a time-consuming process, taking up to 30 minutes depending on the person.
Already have an account? Sign in below:
"Multiply this by the number of legal structures set up per year, and you have an enormous amount of wasted time currently existing in the industry," said Mr Spakman.
According to Mr Spakman, there are 200,000 companies registered in Australia each year, as well as huge volumes of unit and discretionary trusts.
"The new integration is one of a number that have been created to simplify the ordering process for advisers," said Mr Spakman.
Read more:
SMSFs warned on recurring, increasing GST breaches
Associations join forces in anti-budget campaign