Govt acts on FSI commitment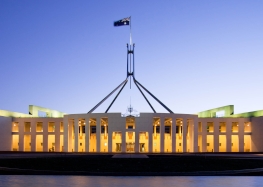 After accepting the Financial System Inquiry's recommendation to enshrine the objective of super in legislation, the government has opened a public consultation process which has welcomed by the superannuation industry.
Yesterday, assistant treasurer Kelly O'Dwyer released a discussion paper entitled The objective of superannuation to "kick start" the government's previous commitment to enshrine the objective of superannuation into law.
"The government has accepted the recommendation of the FSI that the objective of the superannuation system is to provide income in retirement to substitute or supplement the age pension," the discussion paper stated.
The move comes five months after the government agreed with the FSI's original recommendation to seek broad political agreement for, and enshrine in legislation, the objectives of the superannuation system and report publicly on how policy proposals are consistent with achieving these objectives in the long term.
The move has been welcomed by key advocacy groups within the superannuation sector, who have long called for what ASFA's chief executive Pauline Vamos called an "enduring reference point" to guide future policy decisions related to superannuation.
"Agreeing and adhering to objectives will increase confidence, lead to greater levels of equity, and improve retirement outcomes for all Australians by reducing the politics in policy making," she said.
The SMSF Association is also on board with the government's progress on the matter.
"It's been our strongly held position that having a universally agreed primary objective is essential to bring stability to superannuation policy and help take it out of the budgetary cycle where it is at the mercy of the government of the day's fiscal demands," said The SMSF Association's chief executive Andrea Slattery.
Read more:
National accounting group looks to boost SMSF presence
FIIG eyes SMSFs with new bond issue