The 2014 SMSF Awards winners revealed
SMSF Adviser presents the winners of the inaugural SMSF Awards, recognising excellence amongst SMSF service providers.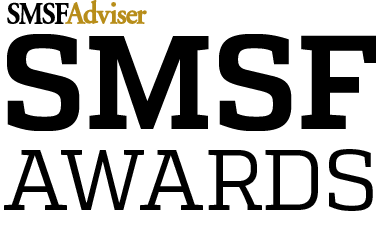 Already have an account? Sign in below:
With upwards of one million SMSF members now controlling approximately $550 billion in assets, SMSF service providers are playing an increasingly important role in managing and growing Australia's retirement savings. Working with quality service providers is a necessity for SMSF professionals, and partnering with a company that ultimately has an impact on the running of a business is an important decision. The SMSF Awards, an initiative of SMSF Adviser, recognises the best performing operators servicing SMSF professionals today.
The process for identifying categories, nominees and ultimately winners in the SMSF Awards was rigorous and comprehensive. Given that practitioners are the best judge of a service provider's efficiency and value, SMSF Adviser chose to send a carefully constructed survey to its database of SMSF professionals to decide the winners.
When creating the SMSF Awards survey, SMSF Adviser worked with an advisory board, comprised of four leading client-facing SMSF practitioners, in an effort to make the survey as thorough and independent as possible. The 2014 SMSF Awards Advisory Board included: Jenny Brown, Director, JBS Financial Strategists; Deborah Kent, Director, Integra Financial Services; Matthew Kidd, Managing Director, Omniwealth; and Tim Mackay, Principal, Quantum Financial.
The members of the advisory board are also involved in running an advice practice, and understand the impact service providers can have on the day-to-day running of a business. However, SMSF Adviser stresses the advisory board was not involved in selecting the SMSF Awards winners.
Now, after several months in the making, SMSF Adviser is proud to present the winners of the inaugural SMSF Awards.
SMSF Awards 2014 – winners and highly commended
| | | | |
| --- | --- | --- | --- |
| | Award Category | Winner | Highly Commended |
| 1 | SMSF Deed Provider | Topdocs | DBA Lawyers |
| 2 | SMSF Software Provider | Class Super | BGL Corporate Solutions |
| 3 | Actuarial Certificate Provider | Bendzulla Actuarial | Heffron SMSF Solutions |
| 4 | SMSF Audit Provider | ASF Audits | Engage Super Audits |
| 5 | SMSF Administrator | Multiport | Cavendish Superannuation |
| 6 | ETF Provider | Vanguard Australia | iShares by BlackRock |
| 7 | SMSF Insurance Provider | TAL | AIA Australia |
| 8 | Fixed Income Provider | Macquarie Investment Management | Schroders |
| 9 | Australian Equities Provider | Macquarie Investment Management | Bennelong Funds Management |
| 10 | SMSF Term Deposit Provider | Macquarie | ING DIRECT |
| 11 | Global Equities Provider | Magellan Asset Management | Platinum Asset Management |
| 12 | Investment Platform Provider | Macquarie | AMP |
| 13 | SMSF Loan Provider | Macquarie | AMP |
If you would like to request a copy of the July SMSF Adviser, please call 02 8045 2050 or email This email address is being protected from spambots. You need JavaScript enabled to view it.