Harder Than It Looks? How To Trade High-End Stock As A First-Timer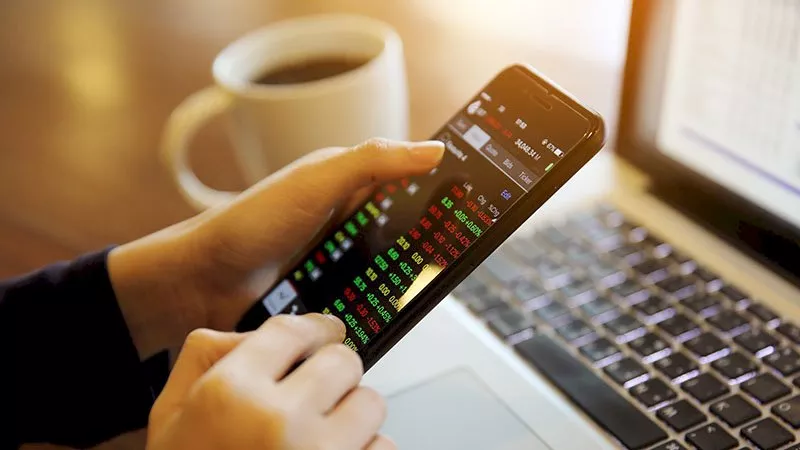 A large majority of the popularity for investing has been limited to certain forms. Micro-investing, focusing on passive funds, fractional shares and automated functions - for example, investing everyday spending up to the nearest pound - offer the ability to invest, but in a much safer shell. Trading has soared in its accessibility over the past few years, with the transition to mobilisation and digital services. In addition, the impact of world events on the global economy has been known to spark new interest in the concepts of investment and trading.
Buying and selling high-end stocks can be daunting to newcomers. Typically, the beginner is warned away from playing in those markets without the experience or knowledge of fund managers or access to the algorithms that command their decisions. But there must be a way to break into the field. We're going to take a look at CFD trading, an investment product available to any first-time investors looking to engage at the top-end of stock-trading, with strategy and direction.
Enter, CFD Trading
CFD trading or 'Contract For Difference' effectively allows for speculation and investment without the commitment to buying or selling the highest-priced underlying assets. In the world of CFD, the trader is working with what's known as a 'derivative' product - derived from the assets themselves. The options are hugely varied too, allowing a first-timer access to forex markets, indices, treasuries, shares and commodities.
Take the ASX 200 Futures as an example. This is a benchmark derivative product that allows traders to speculate on movements in the S&P/ASX 20 index, in this case, with real exposure to the top 200 businesses in Australia. The catch, of course, is they do so without having to deal in shares in every company in the index. However, many consider the lifespan of CFDs to be a benefit: often, CFDs are known as 'rolling' CFDs, that won't expire at the close of a quarter. So, in essence, you could hold a CFD in the ASX as long as you chose to. The rolling CFD trade doesn't expire because the trader is paying a form of 'interest' anyway.
CFD deals are based around price changes and potential gains. Fundamentally, the buyer of the CFD agrees to exchange the difference in the asset's price from the contract opening to closing. to Applying their own strategies, traders of CFDs speculate over potential movements in price in both directions. Plus, CFD trading goes further, and with more nuance than simply speculating on price changes.
Take one of the highest-priced stocks on the market. Hypothetically, let's say we're aiming to take a position equivalent to 200 Amazon shares. The standard trading structure would require you to pay the entire share cost upfront - well into thousands of pounds in one move. A CFD could theoretically offer you the chance to only pay a fraction of the full cost using what is referred to as leverage, funds borrowed to increase potential gains. It's important to pay attention to your leverage ratio during these agreements, as the speculative aspect of price changes means you need to ensure you're trading within your means. This is because everything is calculated on the full size of your position. That leverage effectively allows a small amount of capital to go further, but it's important to stay aware of your position at all times.
Different Ways to Trade
The range of options that a CFD opens is remarkable. Some brokers won't offer fractional shares, others might keep their share price intentionally high by not splitting the volume. Warren Buffet's Berkshire Hathaway A-Class, for example, retails at over $300,000 a share. Amazon currently sells for over $3,000 per share and, after experiencing a major period of growth - in large part due to the surge in home deliveries over direct travel to retail - is an obtainable investment thanks to concepts like CFD.
Involvement in the trading sphere is becoming something more possible for a wider range of people. In large part, thanks to digital platforms offering those services easily and for free, the rise in investing is unlikely to slow down anytime soon. With the knowledge and flexibility of concepts like CFD trading, even the inexperienced trader or those with smaller amounts of capital have the chance to speculate on the markets that shape the world we live in, should they choose to.