5 Reasons to Off-shore your SMSF Audits (to Tasmania!)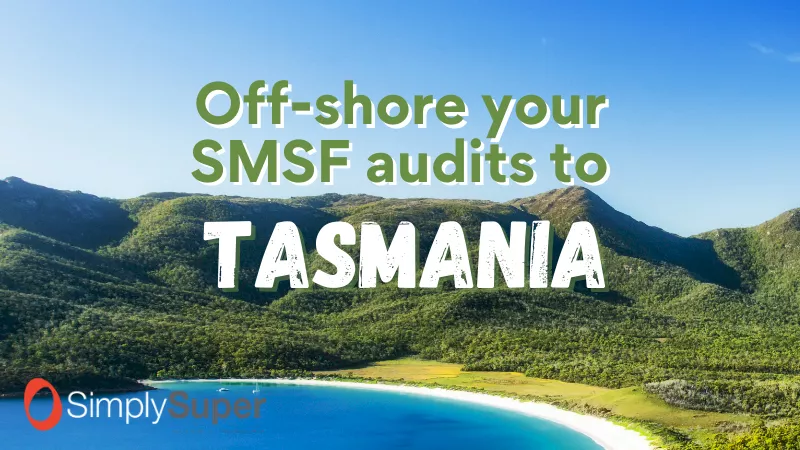 Promoted by Simply Super
It's time to start outsourcing your SMSF audits, but where should you start? We've got a few reasons for you to consider a different kind of off-shoring.
It's no secret that outsourcing your SMSF audits overseas is cheaper and faster. But should we be compromising quality and relationships for speed and low cost?
Don't you sometimes wish you could speak to someone a bit more local?  
Someone who understands what it's like to run a small business in the current climate because they've been there?
Let us introduce you to a different kind of off-shoring and possibly the best kept secret...
From the pristine waters and untouched wilderness of Tasmania exists a small experienced team of SMSF Auditors, Simply Super. We may be across the Bass Strait but were not afraid to pick up the phone to chat through your questions, concerns and audit progress.
Here are 5 reasons it's time to off-shore… to Tasmania!
1. Best kept secret? 
Simply Super Audits has been conducting SMSF audits for over 10 years to a growing range of referring accountants. Like most things in Tasmania we have kept our talents well hidden but thought it was about time we allowed others to experience the keys to a long term relationship. Meet our team here
2. We love to get to know you
The key to any business arrangement is the relationship that is fostered and developed. We embrace the use of technology but also value the relationship and the flexibility we can provide to accommodate our referring accountants needs. Check out what some of our current partners have to say here.
3. A new kind of off-shoring 
We have lowered the risks of off-shoring by basing all of our staff in our Covid safe island. We have embraced working from home and the flexibility that this allows our staff but we believe in providing input and connection to the local and broader Australian communities. We're embracing the new normal. What's normal after 2020 anyway? We're embracing the change to work environments as well as the opportunity for new partnerships all over Australia.
4. Efficient turnaround times
Within 72 business hours we will let you know where your audit job is at and whether additional information is required. Outside peak lodgement seasons our service level agreement is 14 working days turnaround. We don't compromise quality for speed and make sure you are always happy with the result of your audit.
5. Join us on the island
We love the outdoors and the health benefits of having a break. We would like to share our wonderful island by shouting you a ride around Derby mountain bike trails or shouting a Three Capes Walk if walking is more your thing. In between adventures we can chat about your audit needs. Chat to Michael today. 
Need any more reasons to reach out to us about your auditing needs? Of course you don't!