How a cloud faxing solution can improve workflows, record keeping, and productivity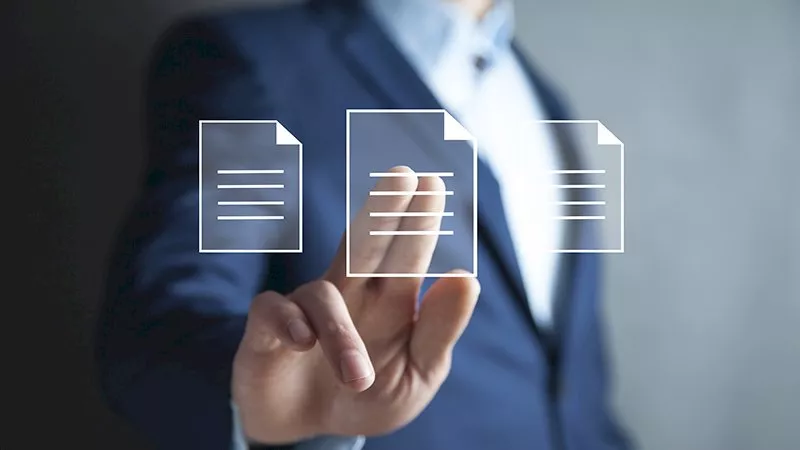 Faxes are highly secure and eminently reliable, making them a key communication tool for anyone working with sensitive information like superannuation. With more than 17 billion individual documents sent via fax every year, it's clear that businesses and consumers still rely on the fax machine. 
When it comes to transmitting highly sensitive documents, fax is often preferred instead of email because it can't be easily hacked. In an era when people are socially distancing, sending important documents via fax also means people don't have to come face-to-face with each other to exchange that information. 
However, with so many people currently working from home and trying to minimise time in shared spaces, such as offices, this can make it difficult to access the office fax machine. Using a traditional fax machine means staff members are tied to the office, unable to view, edit, sign, and send faxes on the go. Sending and receiving faxes using traditional machines depends completely on the location of the machine. 
Faxes are also costly in terms of employee time and paper waste. They can be prone to errors as pages can be mixed up or misfiled. This may also create security and compliance issues, which is of particular concern to self-managed super fund (SMSF) advisers who are focused on keeping customers' SMSF data secure. Failing to manage these issues can create compliance and regulatory risk, which is unwelcome for advisers in an industry that has been under intense scrutiny recently. 
In the meantime, clients are demanding faster, simpler processes and real-time access to reports and correspondence. This puts significant pressure on SMSF advisers who need to streamline manual processes to keep up with customer demand. Manual faxing is a key area for improvement for SMSF advisers who need to move faster without risking accuracy, data security, and compliance. And, for SMSF advisers working from home, having to travel to the office to manage faxed correspondence means more wasted time. This approach also likely indicates advisers are working with faxed correspondence in batches, which can slow down response time and result in impatient and even frustrated clients. 
An online fax solution turns traditional faxes into digital documents, which improves workflows, record keeping and productivity. 
Cloud-based fax technology improves workflows by combining the convenience and mobile capability of an email-like experience with the security and reliability of faxing. This lets SMSF advisers complete correspondence more efficiently and turn their attention to other client-related needs. In turn, this helps advisers to be more productive, spending less time on manual tasks and more time on advising clients. 
Online fax solutions improve record keeping by turning faxed documents into digital documents and storing them online, making it easier to search for and locate sent and received faxes from one location. This also lets SMSF advisers send and receive critical data regardless of where they're located. The increased productivity offered by online fax solutions can help improve job satisfaction and productivity among teams and provide a better overall client experience. 
Security is assured through full compliance with all relevant regulations including the Sarbanes-Oxley Act, ISO27001, FIPS 140-2, and PCI-DSS. 
As an additional benefit, online faxing solutions can save on the cost of hardware, software, and networking required by physical fax solutions. Sustainability is also improved, with less energy required for outdated fax machines. 
As clients and advisers alike grapple with the new reality created by COVID-19, it's important to find ways to improve the client experience while reducing costs and inefficiencies. Online faxing is the solution SMSF advisers have been looking for, eliminating the need to travel to a physical location to manage sensitive communications.
Written by Mike Mulvey, Regional Managing Director, Australia and New Zealand, eFax Corporate