Rethinking your client engagement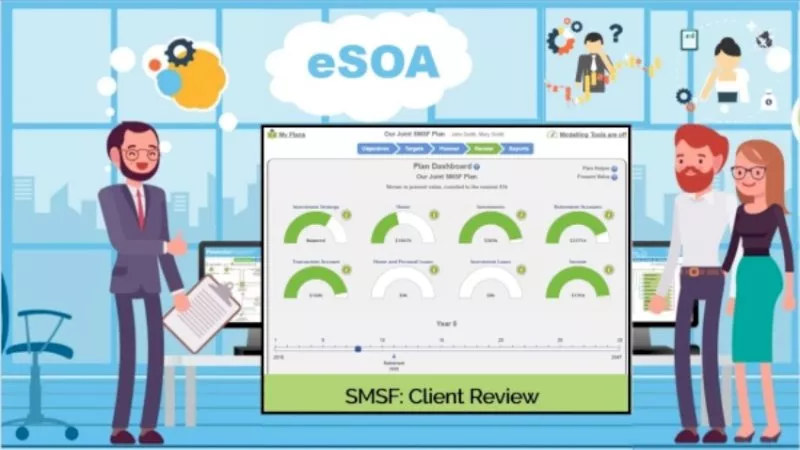 Promoted by Financial Mappers.
Client engagement is the key to long term success for any advisory practice.  By delivering what clients now demand, word of mouth referrals will grow.
Technology is an ally, not a threat.  Don't be left far behind in a world of rapidly changing client preferences.  Financial Mappers is exciting technology enabling maximum current and future client engagement.
All research shows clients want financial and SMSF advice to be delivered on the same basis that they now conduct all other interactions.  They want advice at their convenience and to be delivered in an easily understood format. They will seek online information about everything prior to making decisions and wish to feel as though they have some control of the process.
Big data analysis and Artificial Intelligence are predicted to continue making inroads into the traditional and new advice markets.  Advisers who can utilize advanced engagement tools to foster trusted long-term relationships will thrive.
The key for engagement is to deliver information to a client in an easily understood format.  There should be the ability for a client to delve deeper to gain further information if desired.  There should also be the option for the client to undertake preliminary investigation of their own situation prior to discussions with the adviser for final decisions. 
Australian financial expert Andy Marshall in his well-researched book, Client Engagement for Financial Advisors, says the ultimate aim is to provide knowledge to the client so they are empowered to take ownership of their situation and to become actively engaged in directing their own finances with the assistance of advisers.  Financial Mappers has been designed for exactly this purpose.
The FPA's initiative to explore a simplified, digitally delivered SOA, in an easily understood format, which also caters for client educational information, is in response to this need for better client engagement.
Financial Mappers is well ahead and can already allow the adviser to deliver an SOA, to his own requirements. A beta version of our eSOA presented in a multimedia format, can be viewed and feedback would be appreciated.
Marketing, Engagement and the Client Portal
Most advisory firms have a website with informative blogs and educational material.  Many now have an individual portal for the client to access their account. This may provide real time tracking updates of all portfolio assets and allow the adviser to suggest periodic alterations.
An adviser can improve returns with his close watching of accounts and demonstrate his value to the client at reviews.
Not all would agree that micromanagement is best for long term financial planning.  It could be considered closer to short term trading and may even encourage trend following and speculation.  What client reactions will be, when watching daily balances during a major market downturn, is unknown.
With Financial Mappers, the Client Portal shows interactive information of the client's current and projected situation and allows deep diving by the client for further information and education.  It enhances the client's understanding and allows for further intelligent conversations with the adviser.
At client reviews an advisor can show his value by comparing outcomes of the adviser's current plan with a plan not having those recommendations.
The Ultimate Client Engagement
The ultimate in client engagement is the option of giving selected tech-savvy clients access to Financial Mapper's modelling tools to explore outcomes under changing personal and financial situations.  Immediate short reports for full understanding are generated. Remember that with Financial Mappers everything is interlinked so changing any one factor immediately remodels the whole plan.  These changes are explained in the reports.
The clients can explore their own "What If" options and share their "New Plan" with their adviser for expert collaboration.
Shared co-planning is the expected future, as it allows the client to understand and feel in control of their own finances.  The adviser can become a sounding board or mentor as in the "Lifestyle Coach" business model.
Alternatively, the adviser may choose to offer intermittent, scaled advice or conduct reviews, either face to face or online.  Close client engagement together with building client understanding and trust is the result, with benefits to advisers and clients.
Find out more
To see Financial Mappers contribution to the FPA's proposal for a simplified digitally delivered Statement of Advice, see our eSOA.
To find out more about Financial Mappers, follow the link.