Are we in the golden age of SMSFs?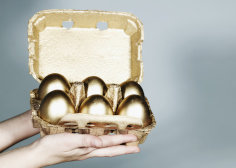 A look back at the history of SMSFs shows us both how far the sector has come and paints an exciting picture for the future
SMSFs have had a wild ride since they were first launched in 1994 with little fanfare and to a great deal of amusement from employer and retail superannuation funds.
Whoever thought in those days that small four-member super funds – now known as SMSFs – would become the lion of superannuation. Certainly not Paul Keating or the Labor government of the day – they were pretty chuffed at introducing SGC and giving industry super funds a leg up.
In the first few years, not much really happened in the SMSF world. A lot of accountants used them to acquire business property and even business assets such as computers, desks, partitions and cars in order to lease these assets back to a related-party business.

To read the entire article, please click here.