Australia is at risk of missing out on necessary tax reform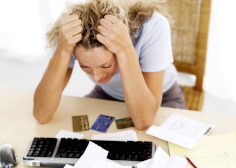 Reform is a dirty word for the government at the moment, and it's looking less and less likely Australia's tax system will get its necessary changes
It must have seemed like such a good idea back in that heady post-election period.
Full of ideas for reshaping the tax system but hemmed in by pre-election commitments which couldn't be broken, the government could simply throw all those ideas into a white paper, then take it to the next election ready for implementation with a popular mandate in a second term.
2015 was supposed to be the year that the hard work would be done, the year that reform would be in the air, a chance to contribute to the debate about how to change our cumbersome, outdated tax system. But politics is a fickle business and few governments have burned through political capital with quite the rapidity of this one.
Now, with the government's fortunes at an all-time low, reform is almost a dirty word and many of the most unpopular decisions of 2014 are being abandoned or watered down.
Will the white paper ever see the light of day? And if it does, will it be a toothless tiger, shorn of all proposals which stand a chance of upsetting a restless electorate?
To read the entire article, please click here.