Longevity, life expectancy, and your SMSF trustee clients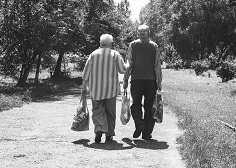 Even if Australians collectively understand our life expectancies are increasing, do they appreciate the financial implications, particularly if they are SMSF trustees?
ASK YOURSELF this: out of your clients, how many SMSF trustees in or approaching retirement have a maximum life expectancy that they are using to guide their spending decisions? A key to financial planning in retirement is having some idea of how long retirement savings might need to last.
Alarmingly, most people do not know their own life expectancy – the age to which they are expected to live on average. As a whole, the country seems to be out of touch with reality on this. A recent survey by National Seniors Australia showed that a 50-year-old Australian will typically underestimate their own life expectancy by a bit over seven years.
Maybe this is due in part to the rapid changes in mortality in recent times. After all, the most common age at which people died increased by one year roughly every second year over the last two decades (from 78 in 1992 to 87 in 2012). This is a remarkable increase and is largely due to better medical care, scientific discoveries and healthier lifestyles.