In defence of a successful, well-functioning sector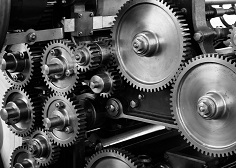 Where problems are perceived to exist with the SMSF sector, it is important that policy decisions are based on reality and hard facts, not ideology and hearsay.
The seemingly inexorable rise of self-managed funds is the most striking dynamic of Australia's superannuation system. More so because the rise of self-managed superannuation has been driven by the choice and determination of individuals rather than by government policy direction.
Self-managed funds are the only funds realising the vision set for Australia's superannuation system: to enable people to make themselves financially independent in retirement and avoid reliance on the age pension.
Generally, SMSF members are achieving this goal while the members of the large industry and retail funds are not. The average balance in a self-managed fund account is over $500,000 compared with average account balances in industry and retail funds of less than $30,000.
The higher balances in SMSFs result from people maximising their concessional and non-concessional contributions and from the returns generated by their assets. Yet self-managed superannuation is not just for the higher paid; ATO statistics show that 66 per cent of SMSF members are on incomes of less than $80,000.