Automation threatening SMSF accountants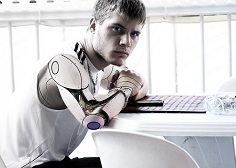 Adavancements in technology in the SMSF space could remove the need for intermediaries, such as accountants, to be involved in the maintenance of an SMSF, according to one consulting firm.
Smithink 2020 founding director David Smith said he believes complete automation of transaction processing will wipe out the bookkeeping profession in the next 10 to 15 years and drastically alter the accounting profession.
Mr Smith predicted a time when technology is able to calculate judgements by applying algorithms to data. It will be this, he said, that will have the most drastic implications for accountants.
"If you've automated all of the admin and you've automated the judgement around the year-end compliance work, what is your role?" he asked.
Mr Smith described this as the "quantum shift" that will force the accounting profession to accept the changing environment sooner rather than later.
In the SMSF space, Mr Smith said he expects funds could actually become "self-managing" with no need for intermediaries, such as accountants, to get involved.
The SMSF space is particularly susceptible to advancements in technology, given how data feeds work, he added.
"If we don't accept that automation is happening, we will have the AMPs of the world and others who will drive the price down to the extent that you'll have to accept it," Mr Smith said. click here to subscribe