SMSF business models: 2013 and beyond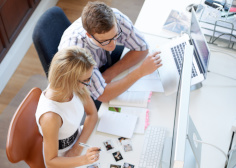 For With the self-managed super fund sector continuing on its upward trajectory, now is the time to reassess your business model.
MORE THAN ever, we are seeing professionals enter the SMSF sector to provide a variety of products and services to trustees. This increase in interest is resulting in a specialist path to support the growing demand for advice and services around SMSFs.
However, just 'hanging your hat' on being an SMSF specialist is no guarantee of success in your business. In my view, this is only a part of the story.
Therefore, within this growing market, it is important for you to understand what your SMSF business model should actually look like – and there are several key considerations to keep in mind.
READ the full story in the latest issue of SMSF Adviser magazine – OUT NOW