Keeping it real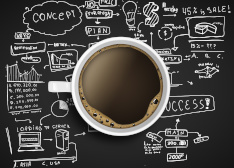 Principal of Condell Financial, Andrew Condell, tells Katarina Taurian how a focus on people and community is crucial to his new practice's growth
"We are different," says Andrew Condell.
"We've got a sign out the front on our window inviting people to click onto our website. It says, 'Find out why we're different'. We're not a bank and we offer a personal service, we're 100 per cent owned privately."
Condell Financial prides itself on taking a personal approach to financial advice, marketing itself as a firm that is interested in its clients' stories and personal financial goals.
"We take a different approach to people who are going to see a salaried bank planner, or people who are much more tied into distributors," Andrew says.
"People come in here with their life savings and their stories and you develop really close relationships with them. Building that trust is probably the most enjoyable part."
To read the entire article, please click here.