The perfect combination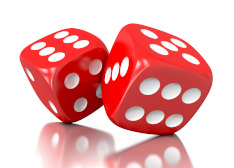 Superior Super Solutions' managing director, Anita Hill, tells Miranda Brownlee why her decision to specialise in SMSFs and property investment has proven a successful strategy for her practice
Anita Hill holds 20 properties in an investment portfolio with her husband; she has numerous shares and trading options; and has had an SMSF for more than 10 years – clear evidence of her passion for SMSFs and property investment, both in her business and her personal life.
Ms Hill and her husband, Adrian Hill, first entered the investment property market with their purchase of a rental property in 2001. Since then, she says, she has invested significantly in her own financial education, both professionally and independently.
That education has not only been vital in the process of building her substantial portfolio, but in establishing her business and assisting her clients.
To read the entire article, please click here.