Joining forces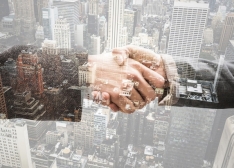 Cameron Howlett from Moran Howlett Financial Planning tells Miranda Brownlee how establishing a business partnership has strengthened his SMSF practice and resulted in a more comprehensive SMSF offering
Before forming a business partnership with Paul Moran, Cameron Howlett operated his own SMSF advice firm, first set up in 2009.
Establishing his own firm he says gave him greater control over what he could do for clients and allowed him to provide clients with the best options available. For many of his clients, this meant SMSFs.
While he'd had some exposure to SMSFs as an employee, it wasn't until he established his own practice that his SMSF offering really began to progress.
To read the entire article, please click here.