Quality over quantity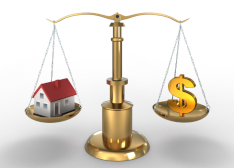 MK Accountants and Superannuation Specialists principal Ian McKenzie tells Miranda Brownlee why providing SMSF services shouldn't be a numbers game
Ian McKenzie has seen some significant changes during his 19 years in the SMSF industry. While he began his accountancy career in the manufacturing sector in 1989, his interest in SMSFs was sparked when working in public practice with a law firm where he undertook taxation compliance as a senior accountant.
Mr McKenzie says major shifts that occurred as a result of financial deregulation, with the Australian dollar and interest rates being floated in the 1980s, was one of the reasons for his interest in SMSFs.
"The changes meant Australian investors had new investments on offer to them, [including] trustees," he says.
During his many years in the industry Mr McKenzie says SMSFs have become increasingly complex. In the past the majority of SMSFs were comprised mostly of Australian equities, fixed-term deposits and cash at the bank.
To read the entire article, please click here.