Focus on the positive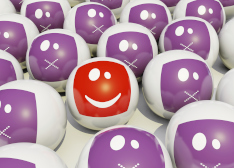 Ross Curulli, director of Hall Chadwick NSW's financial planning practice, tells Michael Masterman what it takes to run a successful professional services business
What's the key to running a successful financial services practice? Happy clients – and it's that simple, according to Hall Chadwick NSW's Ross Curulli. Well, maybe it's not always quite so easy, he says, but happy clients should be every firm's top priority: of that he is sure.
Mr Curulli knows what he is talking about. He has played a big role in building Hall Chadwick's very successful financial planning arm, which provides a full financial planning offering – including a focus on SMSFs – within the mid-tier accounting firm's NSW business.
Positive client outcomes, Mr Curulli says, are the backbone of a good practice: "It all really comes back to client outcomes."
To read the entire article, please click here.