Making self-managed super a priority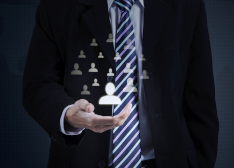 Chan & Naylor Parramatta's managing partner Clive Nelson tells Michael Masterman that improving the practice's SMSF Offering is now a major priority and factor in the firm's sucess.
The Parramatta office of the Chan & Naylor national accounting network has a client base dominated by SME owners and property investors, so it's unsurprising the practice is working hard to develop the strongest possible SMSF offering.
Self-managed super funds have traditionally attracted the attention of these types of clients, who tend to be more financially savvy and want more control over their own money. It's well known that SMSFs have long been the domain of this entrepreneurial set.
Chan & Naylor, who promotes itself as a property, business, tax-accounting and wealth advisory group, prides itself on offering clients the full gamut of financial services. What is interesting though is the increasingly important role SMSF work plays in the firm's customer retention and acquisition strategy.
Already offering clients finance broking, consultative business advisory, financial planning, assurance and carbon auditing, Chan & Naylor has declared improving its SMSF service offering a major priority of 2015.

To read the entire article, please click here.