A family affair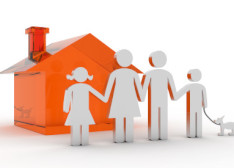 Chief executive and owner of FMS Group Christine Hornery tells Miranda Brownlee why investing in the professional development of her staff has seen the SMSF side of her family business flourish
For Christine Hornery, the decision to embark on a career in financial planning all began with a book she read by Harold Evensky back in 1999 and a letter she received in the mail. Before this, Ms Hornery was unaware financial advice even existed.
The letter was sent by a colleague who had left an accountancy firm to work in her father's financial advice business and invited Ms Hornery to come along to a meeting about her financial planning needs.
After agreeing to the meeting, she discussed the idea of a career in financial planning extensively with her colleague's father, who later became instrumental in the establishment of her own business.
To read the entire article, please click here.