Building for the future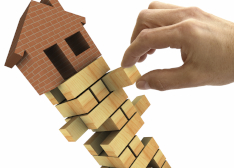 Adapt Wealth Management principal adviser Reuben Zelwer tells Miranda Brownlee how SMSF practices can benefit in the long term by having a variety of client types
SMSFs HAVE always been an integral part of Adapt Wealth Management with the firm offering SMSF services from the moment it was established.
Mr Zelwer first set up his practice three‑and-a-half years ago following the nine years he spent at a Melbourne boutique financial planning firm.
Taking only his core client base with him, Mr Zelwer has since built a highly engaged, high-service client base without a large legacy book.
Initially the firm received large numbers of referrals from accountants whose clients tended to have SMSFs.
Despite early successes, Mr Zelwer says generating a quality stream of leads, which fit the firm's profile, through the door was one of the main challenges in the beginning.