Achieving growth and scale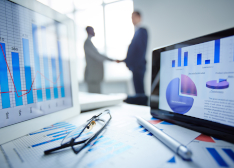 Visis Private Wealth owner Chris Smith tells Miranda Brownlee how developing multiple in-house SMSF services has bolstered the firm's success.
For Chris Smith a growing awareness of SMSFs and their benefits among the Visis Private Wealth client base was one of the driving factors behind his decision to develop the SMSF services side of the practice. With the average net wealth of clients increasing over time, the business had also begun using SMSFs on a more regular basis.
Mr Smith says SMSFs were originally seen as an obvious value proposition for both existing and new clients, providing an "effective vehicle for tax optimisation, protection of assets and greater control [over] investment decisions".
As SMSF services became an increasingly viable offering, Chris's wife Wendy joined the business as an accountant and set up the accounting arm of Visis Private Wealth. Initially, the firm outsourced its SMSF administration to an external provider.