Partnering for success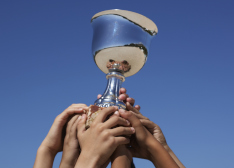 James Mitchell speaks to MBA Partnership Chartered Accountants' Geoff Missen about how the company plans to tackle growth in the next 12 months and beyond
Geoff Missen and his business partner moved to Queensland more than 15 years ago for a lifestyle change.
Both chartered accountants, they began working for a sole practitioner before realising they'd be better off forming their own business. So in 2001, they bought out their boss and formed MBA Partnership.
As with many accounting firms, their path to SMSFs was an organic one, evolving with the times as SMSFs have become more common among Australian retail investors.
"Since we started the SMSF team in 2011, we have had a touch over 40 per cent increase in funds over the last three years," Mr Missen says. "Comparing it to all the other parts of our business, the SMSF space is growing quicker."
With the ever-increasing licensing requirements and compliance changes, the group recently decided to roll its SMSF team in with its wealth management division.
"From a licensing point of view, the accountants in the SMSF space will all become full authorised representatives," Mr Missen says, adding that one of the reasons for the move has been the looming expiry date of the accountants' exemption. click here to subscribe