A leap of faith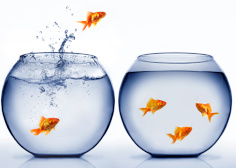 Crowe Horwath Albury's principal Kathy Evans speaks to Rachael Micallef about the value and opportunities associated with SMSFs

IT TOOK a leap of faith for Kathy Evans to move fully into the SMSF sector. The Crowe Horwath Albury principal and head of superannuation was an early adopter, starting her SMSF career in 1998 – well before the space was flooded with advice practitioners.
But it took some time for her to stop "straddling the fence" – doing both superannuation and business services – and become 100 per cent focused on super, as she has been for roughly six years.
Having seen the sector in its infancy, one thing Ms Evans was always quietly confident about was the prolific growth it has enjoyed since then.
"To be honest, I probably never sat back and thought about it too much in that respect but … has the growth surprised me? Not really, because I think SMSFs are terrific products," Ms Evans says.
"I think for the right people – and [SMSFs are] not for everybody – they really can be a valuable part of their overall structure, enabling them to put plans in place, set themselves up and have a nice healthy, financially solid retirement."
It is this belief in SMSFs as a vehicle for the right sort of client that made Ms Evans change the course of her career from the business services area she started out in back in 1989.
She began working with the firm that would become Crowe Horwath in 1994, making 2014 her twentieth year with the company.
READ the full story in the latest issue of SMSF Adviser magazine – OUT NOW