Not Kidding Around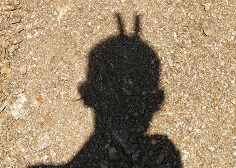 Omniwealth's managing director spoke to Aleks Vickovich about the convergence of financial services and the role SMSFs play in the business models of new-breed advice start-ups
>Undeterred by rising compliance costs and dealer group naysaying, Omniwealth managing director Matthew Kidd brims with optimism about the future of financial services.
As many mid-tier Australian Financial Services Licence (AFSL) holders consider heading for the exits, Omniwealth is in acquisition mode, eager to grow both the dealer group and the private practice arms of the business. Mr Kidd speaks with exuberance about his plans to double his number of authorised reps before next Christmas, with a few key acquisitions in the pipeline.
Underpinning this growth plan is the rise of self-managed superannuation. "A majority of our workload is SMSF and this will only increase once we bring in our acquisitions," he says. "We cover the full range of SMSF services, including full set up, annual audit and compliance, investment advice and trust reviews."
Omniwealth is perhaps unique among SMSF specialist firms, Mr Kidd suggests, as it offers this full gamut, almost taking the increasingly common convergence of financial services under one roof to the extreme.
"We're probably what you would call the Omniwealth 'offset' – we've got accounting, mortgage and finance, property and legal," he explains. The Omniwealth practice has an AFSL, Australian Credit Licence (ACL) and a real estate licence, meaning it can fully cater to the direct property appetite of SMSF trustees while maintaining a broad advice offering.
For Mr Kidd, this convergence of professions within financial services is undoubtedly the direction the industry is heading. "Mortgage brokers are becoming insurance brokers, accountants are becoming financial planners," he says. "The adviser is front and centre when it comes to dealing with clients, but they have this whole machine behind them and that means the clients don't have to go anywhere." Having experimented with joint ventures in the early days of Omniwealth, Mr Kidd says these relationships can work but that ultimately, the 'one-stop shop' model wins out.
Mr Kidd also readily admits there are inherent risks with the convergence approach. Chief among them is making sure your practitioners stay on top of their game – that is, as the sectors and business models converge, individual professional accountants, planners, brokers and the like need to ensure they continue to upskill and stay competitive.
Another risk is focusing on the dealer group at the expense of the practice – something that Mr Kidd is very conscious of, given his self-confessed love of seeing the business grow. But speaking with him, you get the impression risk is a central part of the entrepreneurial spirit Omniwealth exudes, and Mr Kidd takes it in his stride.
Only a few years ago he was sitting behind a desk as a Grant Thornton wealth advisory partner in a Melbourne high-rise and daydreaming about running his own show. He realised swiftly that corporate life was not for him. "It was so 'customer servicey'," he says. "You couldn't make decisions. You'd come up with a great [idea] but it was never implemented because of all the bureaucracy."
It's not hard to see why a decade later, Mr Kidd seems more than satisfied talking about the challenges of entrepreneurship and the joys and pains of hiring, firing and running a growing business.
But Mr Kidd also inhibits a predicament many businesses go through as they expand and grow. Mr Kidd does not want to get too big, and he is seemingly walking a tightrope between expansion and retaining character. His big firm experience obviously stays with him and he is conscious that Omniwealth should never become the large corporation he once fled in order to found a start-up in the first place.
One way of maintaining the balance is being selective with who joins the network, with a focus on quality over quantity and on the practice over the growth of the dealer channel.
"If the [dealer group] was our core business, of course we could try to grow as fast as we can to generate dealership fees. But a core part of our proposition is giving advisers the option to come and work on your licence, while maintaining the feel of a small group," Mr Kidd says.
Aforementioned expansion plans notwithstanding, he says that in 2014 Omniwealth plans to quieten down on the acquisition front, re-focusing on its core SMSF advice practice.
"Having said that," Mr Kidd says with a glint in his eye, "if someone rings up and says 'I've got an opportunity for you', we're probably going to look at it."