Striving for independence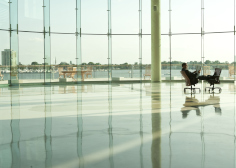 Dr Dennis Maddern tells Miranda Brownlee why owning a non-aligned practice is beneficial both for advisers and their SMSF clients

ENSURING HIS firm was independently-owned, with its own AFSL and proprietary platform, was incredibly important to Dr Dennis Maddern in establishing his practice, Maddern Financial Advisers.
Rather than following the downstream distribution channel of a bank or insurance company, the firm operates on a fee-for-service basis, does not accept commissions and pays for its own research.
That independence allows Dr Maddern's SMSF clients to have access to all asset classes, frequently not the case at firms owned by banks or insurance companies, he says.
When clients come to Maddern Financial from other aligned advisory businesses, Dr Maddern says he can guarantee they will have been in managed funds due to the extra incentive for placing the client into such products.
"The owner company, the bank or the insurance company, gets a clip of the ticket off the managed fund, a clip of the ticket off the platform involved and also the adviser will get a clip of the ticket in terms of an asset-based fee," he says.
Dr Maddern considers this practice of placing client SMSF assets solely into managed funds unacceptable, since it grates with the purpose and nature of self-managed funds.
"The whole purpose of having a self-managed super fund is to have more say, be your own trustee, and consider things like land, or direct shares, or property – you don't need to be in some form of platform because you're adding a layer of fees you don't necessarily need," he explains.
Dr Maddern ensures his clients – including the SMSF trustees – are well aware of his firm's commitment to acting in their best interest given positive referrals are largely responsible for the firm's 30 per cent organic growth rate.
READ the full story in the latest issue of SMSF Adviser magazine – OUT NOW