Beating the Crowds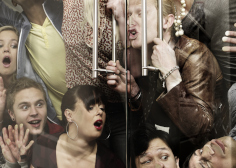 Gilham Financial Management's managing director tells Rachael Micallef why SMSFs were on his radar decades ago
TONY GILHAM first began setting up SMSFs some 17 years ago – well before investors started populating the sector in droves.
"SMSFs were basically unheard of," he says. "[If] I said to someone in 1996, 'You should have an SMSF', they would scratch their head and think, 'What are you talking about?'
"I just thought that was the way of the future, and obviously I was 100 per cent right."
Now, approximately $300 million of Gilham Financial Management's $360 million in funds under management is in SMSFs. However, as Mr Gilham explains, it has taken him 40 years in financial services – and a few wrong turns – to get to this point.
READ the full story in the latest issue of SMSF Adviser magazine – OUT NOW