Rules of engagement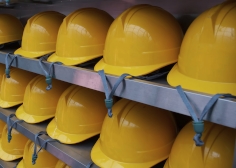 With a SPAA chair on board and clients Australia-wide, Katarina Taurian finds out how Engage Super Audits is determined to shatter SMSF audit stereotypes
AS THE SMSF industry continues to grow, stereotypes that have long been associated with the sector are steadily becoming debunked. Perceptions of auditors, according to Engage Super Audits, are no exception.
"A long-held perception is that auditors spend their days ticking boxes," chief executive officer Jo Heighway tells SMSF Adviser. "But I have a different perspective on the role of an auditor … as a key member of any SMSF strategy team."
Reflective of its name, Engage champions an integrated approach to the SMSF audit. Ms Heighway believes audits should be an ongoing part of SMSF strategy – not just a once-a-year service.
"We provide an ongoing service," Ms Heighway says. "So whatever funds are ready for audit, we do those.
"We also provide the support, so that if [there are] issues with funds during the year or they're doing the accounting work and they need the auditor's input, it means that we're always available."
Engage is increasingly moving in the direction of a real-time approach to auditing, with Ms Heighway indicating there are various auditing issues that can arise throughout the course of the financial year.
"There are a lot of audit issues that come about not just at audit time, but in real time. So as things are happening [and] clients are doing things, they need our advice," Ms Heighway says.
However, this integrated approach wasn't commonplace when Ms Heighway first stepped foot in the industry in 1995, working at Deloitte in the super audit division.
"I saw a real gap where accountants wanted to have an independent audit solution but there wasn't really anything available, especially for regional accountants," Ms Heighway says.