A steady hand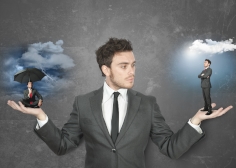 With Implemented Portfolios having adopted a focus on asset allocation and investor flexibility, Katarina Taurian finds out how the company has been dipping into the SMSF market
The Implemented Portfolios team has no interest in being 'the star of the show'.
Jon Reilly, the company's chief investment officer, told SMSF Adviser the business' objective is far removed from the intentions of many who are capitalising on the booming SMSF sector.
"We're not trying to be the superstar manager and shoot the lights out in terms of performance," Mr Reilly says.
"We're really trying to be a safe pair of hands and provide steady, consistent returns [and] line those up with the end investor's cash flow requirements and their objectives."
The company started out just over three years ago, in June 2010. Set up originally as an in-house portfolio service in an advice business, Implemented Portfolios is now a portfolio construction and investment management company.
"[Our approach] grew out of our frustrations in terms of providing investment advice to end clients. We got frustrated with managed funds and platforms that were really quite expensive," Mr Reilly says. "We didn't have much idea of what the investment manager was actually doing."
While the company is still in its infancy, the leadership team has a long history. Managing director Santi Burridge co-founded Implemented Portfolios with Mr Reilly and their working relationship stretches back more than 10 years.
The company now provides an end-to-end investment service for advisers, including custody administration, reporting, remodelling and branded commentary.
"The full end-to-end service [allows] them to focus on what they do well, which is strategy and structure and advice, and building relationships and growing their business," Mr Reilly says.
Approximately 10 advisory businesses have given Implemented Portfolios their clients' money to look after, Mr Reilly says – and often, these clients have SMSFs.